◂ Return to Case Studies
Spotlight on the ASL Interpreters for the New York State Governor's COVID Press Conferences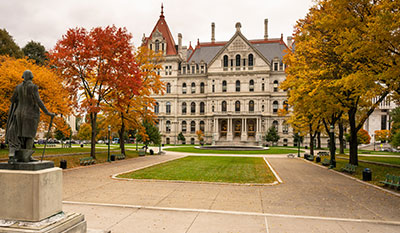 A team of American Sign Language interpreters found themselves in the spotlight's glare during the coronavirus pandemic—interpreting high-profile press conferences by the New York State governor that earned widespread acclaim.
Perhaps the ongoing briefings' greatest honor was a special 2020 International Emmy Founders Award presented to New York State Governor Andrew Cuomo "for his exceptional use of television for public service during the Covid-19 pandemic," according to the International Academy of Television Arts & Sciences, the award's presenters. Specifically, the award recognized the briefings he gave on 111 consecutive days from March 2 to June 19, 2020, informing and guiding New Yorkers through the early days of the pandemic, when New York was the nation's most severe hot spot.
Live ASL interpreting was added to the briefings on March 27 by a team of three interpreters who continued to staff the less-frequent sessions well into 2021. That the press conferences would be considered for an Emmy Award is one sign that this interpreting assignment was well out of the ordinary.
"This has been the longest consistent emergency and the longest high-level daily request we've had in my 18 years here," said Michelle Brewer, Interpretek Regional Director of Interpreting Services, who fulfilled the state's interpreting request and oversees the trio of interpreters. "I can't think of anything to compare to it."
She calls the three interpreters—Arkady Belozovsky, Jeff Harris and Dale Neimeyer—"the unsung heroes" of the governor's press conferences. Of course that's the nature of their work, relaying information that others give, for others to respond to. But this was and is an unusual, sustained high-level effort. And indeed, they, too, have a story to tell.
Early Responder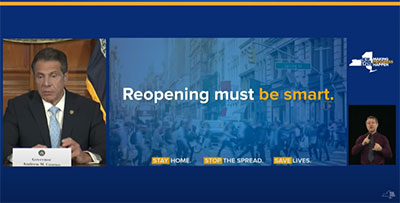 The first human cases of COVID-19 occurred in Wuhan, China, in December 2019, in the United States on Jan. 20 and in New York State March 1. The next day (March 2) Cuomo held his first coronavirus press conference. Nine days later the World Health Organization declared the outbreak a pandemic (March 11).
In those early days, the contagion wasn't well understood, and it was spreading quickly. By March 12, Broadway and professional sports leagues like the NBA and NHL had shut down their seasons. With the Federal government ceding much of the planning for prevention, treatment and containment to the states, the nation was left with an information vacuum that Cuomo's daily press conferences quickly filled. National television networks like CNN and MSNBC carried many of his briefings live. The sessions also were posted on YouTube and reached an estimated 59 million international viewers, according to the Emmy's.
Initially the governor's press conferences were interpreted for the Deaf and hard of hearing solely with closed captioning. That was met with "a lot of uproar in the Deaf community, how come there's no interpreter here?" said Dale Neimeyer, who is based in the Albany area. So the governor's team set out to fix that.
Recruiting During a Pandemic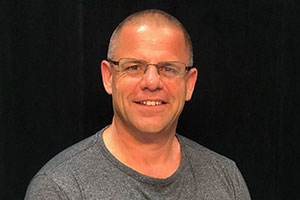 They were met by a significant challenge. Non-essential businesses in New York State were being shut down by the governor's executive orders, first a March 18 call for 50 percent of non-essential workers to work from home followed four days later by the closure of all non-essential businesses.
And as cases rose from one on March 1 to more than 8,300 March 22 and 12,000 the next day "People didn't want to leave their houses," Neimeyer said. And that included ASL interpreters. When he was contacted by the state about interpreting the governor's pressers, he was willing to be part of their team, but state efforts to recruit others proved difficult. Eventually they turned that job over to Interpretek, which has provided ASL interpreters occasionally for events like state board meetings. Brewer led the response and found the state officials amenable to her guidance.
That included her recommendation that the on-camera interpretation be done by a Certified Deaf Interpreter (CDI), an interpreter who is Deaf. Assigning CDIs to high-level communications work is increasingly common, because CDIs are native signers who are broadly understood by Deaf audiences, which can employ diverse signing dialects. CDIs work with a "feed interpreter" who hears the speaker and provides an ASL interpretation, which the CDI interprets on-camera.
Brewer began her interpreter search in Albany, and quickly signed up Neimeyer, "one of our go-to interpreters in the Albany area, someone we hold in high regard," she said. The team still needed two more members however, a CDI and a second feed interpreter, because Neimeyer had long-standing commitments on several weekdays that he needed to honor.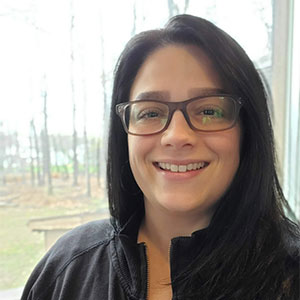 High-level CDI work in Albany is usually handled by out of towners, often from New York City, Brewer said, but at the time, city residents weren't allowed to travel back and forth to Albany. That forced her to expand her search beyond her usual contacts. She discovered Arkady Belozovsky on the Registry of Interpreters for the Deaf's (RID) and then turned to social media to view some of his previous work. She liked what she saw and reached out to him.
Brewer's offer was well timed for Belozovsky. The resident of East Brookfield, Mass., near Worcester, had just closed a stint as the interpreter for Rhode Island Governor, Gina Raimondo. "Then COVID hit, and all my work got cancelled," Belozovsky said through an interpreter, "I had one week of zero work. When Interpretek called me, it literally felt like an angel came to the door and said, 'Here's a job.'"
Brewer had one more slot to fill and wasn't having any luck in the Albany area, so she widened her search territory and eventually landed on Rochester-based Jeff Harris. The call was also fortuitous for him. The son of Deaf parents is a local pastor and talented, certified ASL interpreter who counts a significant number of Deaf people in his congregation. Due to COVID, the state had just shut down live religious services, so he was happy to turn once again to the interpreting profession that had helped him support his family when he started his church years earlier.
The Live Interpreting Process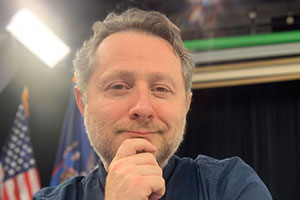 Now viewers tuning into Governor Cuomo's televised press conferences see Belozovsky in the lower right corner signing simultaneously as the governor speaks. The simplicity of the scene belies the borderline sensory overload Belozovsky submits himself to in order to distill and present the governor's message.
Belozovsky works in a remote studio where a video feed of the governor's presentation is delivered from wherever in the state location the governor speaks from. His feed interpreter—Harris on Tuesday, Wednesday and Friday and Niemeyer on the other days—is positioned directly across from him.
Separate screens permit both Belozovsky and the feed interpreter to view the governor's presentation. Belozovsky forms his interpretation from three real-time sources: the ASL interpretation by Harris or Neimeyer, the emotional expression of the governor in the video, and the data on the accompanying PowerPoint slides. With presentations that can run as long as two hours, that's a pretty intensive visual input processing. It seems a minor miracle that Belozovsky's interpretation lag time is only split seconds behind the governor's words.
Belozovsky says that being able to "hear" multiple conversations at once is something you learn growing up in a Deaf family. "I'm not always looking at Jeff or Dale. I'll look at the monitor," Belozovsky said. "Sometimes they'll kind of hold off when I do that, then they'll fire a lot of things at me. It's like juggling a ball and then they throw another one at you and you go from three to four to five to six…."
The teams stray from one common signing practice in that Belozovsky never takes a break. Most ASL interpreters benefit from taking a break every 20 minutes or so, which requires having two alternating CDIs. However, Belozovsky says he has unusual stamina, something he has demonstrated repeatedly in his career.
More or Less On Call
On the day we spoke with Neimeyer in February 2021, he was in the Albany studio with Belozovsky awaiting word on when—and if—the day's press briefing would take place. "Today exemplifies what this job is about," he said. "We're either on at 11:30 or noon or not at all."
That wasn't the case in the early days of the governor's updates, but since they dropped the daily cadence, Neimeyer said, "It's day by day, case by case. We're more or less on call. It's very fluid all the time now."
Being very fluid gets especially complicated for the two interpreters who don't live in the Albany area. One-way commutes are two hours for Belozovsky and nearly four hours for Harris, who drives from Hilton, N.Y., just west of Rochester. "I drive back and forth every day," Harris said. "In the beginning of the pandemic there was no way I was going to stay in a hotel, so I got used to the drive. It makes for a tiring day, but the drive doesn't bother me. Personally I like the quiet time, to listen to a podcast or the Bible online." Some days he learns the press conference is cancelled only after he is two or three hours into his Albany drive. "We just turn around and go back home," Harris says. "They still pay us. We just don't go all the way to Albany."
Despite the hardships, through March 2021, the three have interpreted all of the governor's press conferences except one, when Harris needed a substitute due to a medical situation. They share clubhouse chumminess when they interact. And being associated with a long-running, widely viewed, Emmy-Award-winning production has raised the profile of these three, who are accustomed to performing their work out of the spotlight.
The Spotlight's Glare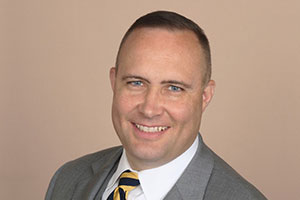 As the on-camera interpreter, Belozovsky has gotten the most attention, the subject of numerous profiles under headlines such as, "Who is That Guy Signing For Cuomo's Press Conferences?" Moreover, his nuanced interpretations of the governor's style and attitudes have won him praise from many in the hearing world, as well as the Deaf community.
A great example was a Nov. 19, 2020 exchange in which Cuomo became heated in his response to a reporter's questions. Many of the comments posted about it on Twitter referenced Belozovsky's interpretation. "I watched it on mute and I must say the sign language translator (interpreter) did a bang up job conveying Cuomo's livid Sicilian sass. I don't even know sign language but I got the message loud and clear," tweeted @GawrshSora.
Harris was Belozovsky's feed interpreter that day. "We must have nailed it in terms of the governor's tone and the press corps' tone, because Twitter blew up," he said. "We left that day proud that we must have done something right because people got it."
Some in the Deaf community also appreciate the more subtle communications skills among the team members. The two feed interpreters have different styles, and Neimeyer said he has gotten texts from people saying they recognized which one was signing for Belozovsky that day. Neimeyer explains that interpreters have to make many choices, such as how to convey idiomatic expressions like, "Kick the can down the road." He noted that when Cuomo first began using a war metaphor in describing COVID, Neimeyer didn't pass it along. But when the governor continued using it more and more, Neimeyer changed his mind and after explaining its use to Belozovsky, began incorporating it. Choices like these form a style that dedicated followers recognize.
At any rate, none of the three are particularly star struck at being in a global spotlight. All three noted that they get their greatest satisfaction from serving those in the Deaf and hard of hearing community who really need their services at critical points in their lives—such as during the coronavirus pandemic. For Belozovsky in particular, it's a mission, "I love empowering the Deaf community. There's a lot of people who think that we don't need Deaf interpreters, and I'm trying to break that mindset, and say, 'Listen, Deaf people can.'"
Judging by the responses to the Cuomo pressers, his message is getting through.