May 1, 2020
Michael Rizzolo Honored as a 2019 Distinguished Alumni of RIT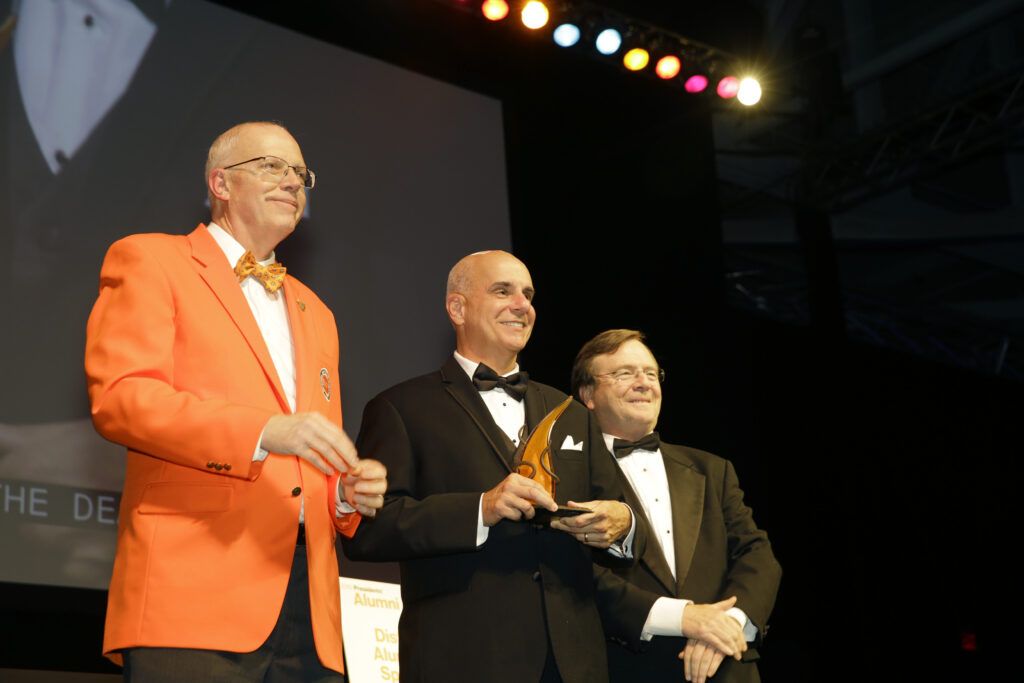 The Distinguished Alumni Awards are presented annually by each of RIT's nine colleges and the School of Individualized Study to an alumnus/a who has performed at the highest levels of his or her profession or who has contributed to the advancement and leadership of civic, philanthropic or service organizations. It is the highest award an RIT college can bestow upon its alumni. The 2019 recipients were be honored on Oct. 18.
National Technical Institute for the Deaf 2019 Distinguished Alumnus
Michael Rizzolo '76 (basic interpreter training program), '78 (social work), '86 MS (human services management)
President and CEO, Interpretek
What is your favorite RIT memory?
"Meeting the student who later became my lovely bride—Kathleen O'Keefe Rizzolo '81 (nuclear medicine technology)."
How did RIT help prepare you for success?
"RIT provided both curricular and non-curricular opportunities which allowed me to gain the leadership skills I have used throughout my career. These are the things that, in turn, allowed me to create a successful national company. As an alumnus, I am fortunate to have this connection to a world-class institution and tens of thousands of fellow alumni proud of our common roots and education."
What is your career highlight?
"My colleagues and I have worked diligently and have overcome many challenges to create a successful service company devoted to promoting high-quality communication access between deaf and hearing citizens throughout the United States and beyond."